Millbrook's Favorite Breakfast
Served all day!

Country Fresh Eggs
Any style
Served with Charlie's Famous Home Fries, or fruit and toast

Single Egg $4.95
With ham, bacon or sausage $7.95

Two Eggs $5.95
With ham, bacon or sausage $8.95

Canadian Bacon & Eggs $9.25

Corned Beef Hash & Eggs $9.25

NY Sirloin Steak & Two Eggs $14.95
​
Egg Beaters or egg whites - extra $1.00
English muffin or bagel - extra $0.50


Omelets

Classic Cheese Omelet
- Choice of: American, Cheddar or Swiss $8.25
- Gruyere cheese $9.75

Broccoli & Cheddar Cheese $9.50

Mushroom & Choice of Cheese $9.50

Fresh Spinach & Feta Cheese $9.50

Western Omelet $9.50
Ham, green peppers, and onions

Spanish Omelet $9.50

Greek Omelet $9.95
Feta cheese, bacon, tomato, and onions

Ham, Bacon, or Sausage & Cheese $9.50

Vegetarian Omelet $9.25
Peppers, onion, tomatoes, mushrooms, and broccoli

Egg White, Broccoli, Mushroom & Cheddar Cheese $9.75


---
Egg Sandwiches
Made with two eggs

Egg and Cheese $3.95
on a hard roll

Ham, Bacon or Sausage with Cheese $5.50
on a hard roll

Canadian Bacon or Sausage with Cheese $5.75
on a bagel or English muffin

Western and Cheese $5.50
on a hard roll

Scrambled, Gruyere Cheese, Tomato & Bacon $6.50
on a croissant


From the Griddle
Served with butter and warm syrup - Local Crown Maple Syrup available for an extra $2.50

Pancakes
Golden Brown Pancakes $6.50
With ham, bacon or sausage $9.50
With two eggs $8.50

Short Stack of Pancakes $4.95

Blueberry or Strawberry Pancakes $9.50

Banana Walnut Pancakes $9.50

Chocolate Chip & Banana Pancakes $9.50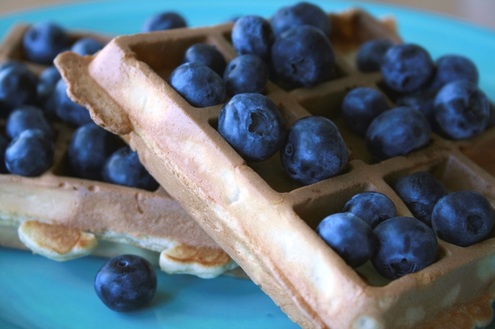 French Toast
French Toast $6.50
With ham, bacon or sausage $9.50
With two eggs $8.50
With strawberries $8.75


Belgian Waffles
Golden Brown Waffles $6.75
With ham, bacon or sausage $9.75
With scoop of ice cream & whipped cream $8.50
With blueberries & banana $9.25
With strawberries & whipped cream $8.95


---
Other Breakfast Items
Toast & Muffins
Choice of White, Wheat or Rye Toast $1.75
Toasted English Muffin $1.75
Hard Roll $1.75
Toasted Croissant $2.25
Toasted Homemade Muffin $2.35
Choice of corn, blueberry, or bran

Cereals
Assorted Cereals $3.25
Oatmeal - Cup $3.25, Bowl $4.25
- $1.00 for honey

Greek Yogurt
With strawberries & granola $6.25
With honey & strawberries $6.50

Bagels
With butter, jelly, or marmalade $1.85
With cream cheese $2.95

Fruit
Half Grapefruit $1.80
Fresh Fruit Cup $3.25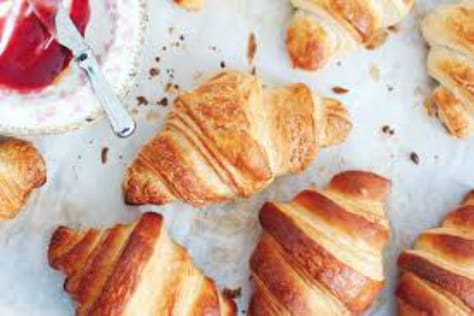 Breakfast Specials
The Big Breakfast $10.25
Includes three pancakes, two eggs,
two sausage & two bacon strips

Portabella Florentine $10.50
Grilled Portabella mushroom cap, stuffed with fresh spinach, egg whites & Gruyere cheese. Topped with warm homemade salsa, and served with fresh fruit or home fries.


​Breakfast Panini $9.95
Scrambled egg, bacon, tomato, and cheese on multigrain.
Served with home fries or fruit.

Breakfast Wrap $9.95
Two fried or scrambled eggs with cheese, and choice of bacon, ham, or sausage.
Served with home fries or fruit.





---
Prices subject to change.

Photos are for suggestions only, actual dishes may appear differently.